Skip to Main Content
It looks like you're using Internet Explorer 11 or older. This website works best with modern browsers such as the latest versions of Chrome, Firefox, Safari, and Edge. If you continue with this browser, you may see unexpected results.
Photography
This page provides a range of information and links to resources on photography. Jump to a particular category using the contents list below, or scroll down to browse.
Photograph
An image, especially a positive print, recorded by exposing a photosensitive surface to light, especially in a camera. (MoMA Glossary of Art Terms)
Search: Photography in the Heilbrunn Timeline of Art History
19th Century Photography
​Photogravure
A printmaking process in which a photographic negative is transferred onto a copper plate. (MoMA Glossary of Art Terms)
A brief article discussing early movements in photography. (smarthistory)
Film/Darkroom
Film
1. A series of moving images, especially those recorded on film and projected onto a screen or other surface (noun); 2. A sheet or roll of a flexible transparent material coated with an emulsion sensitive to light and used to capture an image for a photograph or film (noun); 3. To record on film or video using a movie camera (verb). (MoMA Glossary of Art Terms)
Search: Darkroom in the Heilbrunn Timeline of Art History
Fashion Photography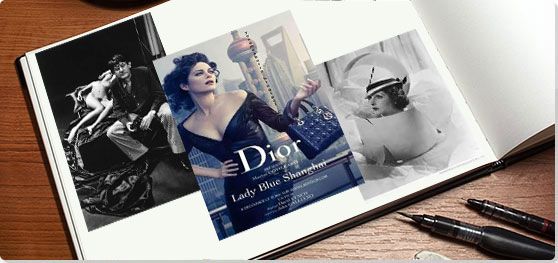 Fashion Photography is a type of fine art photography featured in advertisements and magazines, that focuses on haute couture and communicates a designer's unique brand, whether or not their clothing or accessories are featured in the images. Fashion photography is influenced by high art, pop culture, and social, gendered, political, and economic trends, and it is constantly evolving.
Image Search Tools
CC Search: Search for free content in the public domain and under Creative Commons licenses. Learn more about CC licenses here.
Some major institutions provide free access to images of works in the public domain, for non-commercial use: